Annual Events
Puttin' On The Leash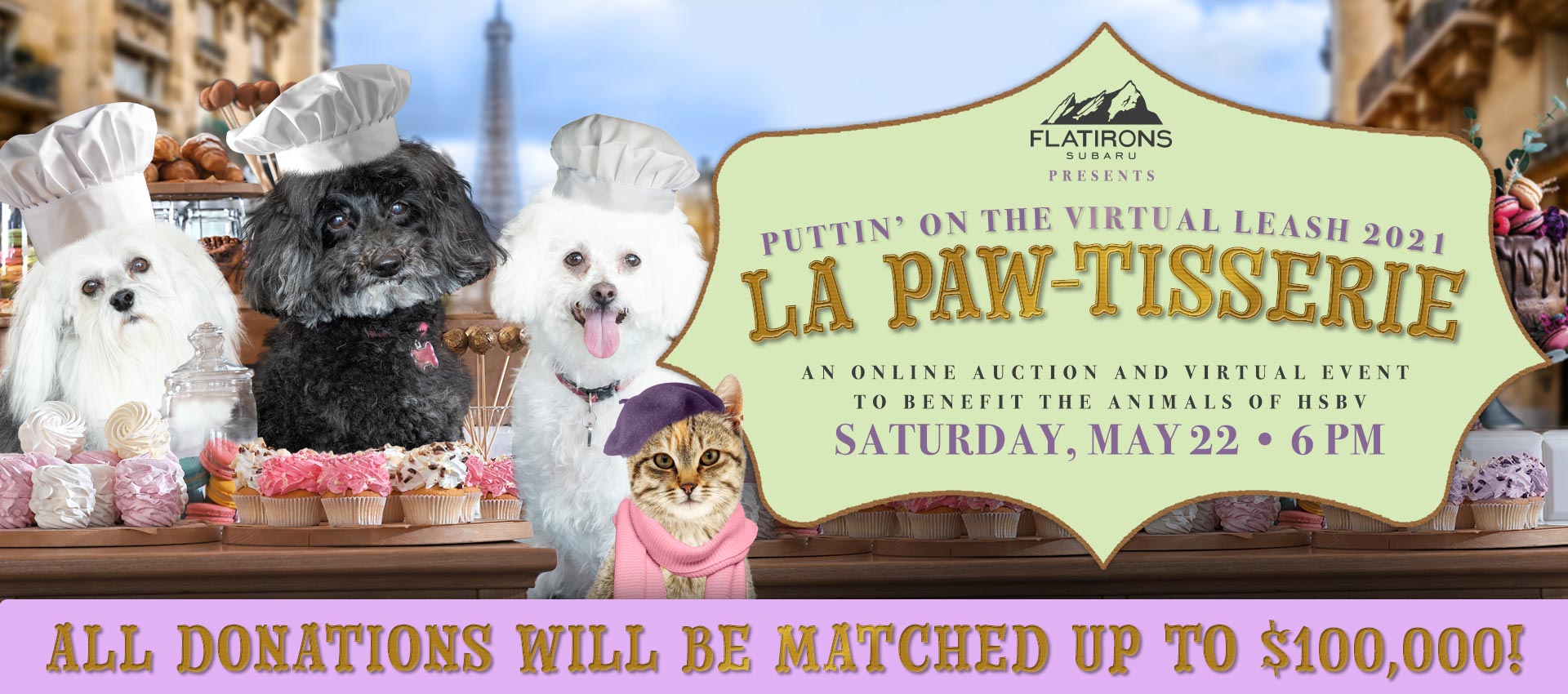 Our largest event of the year is our springtime Puttin' On The Leash gala and auction to raise funds for the animals and community programs of HSBV.
Save the date! Puttin' On The Virtual Leash 2021 is May 22 and will stream right to your living room! This year's virtual event includes heartwarming stories of the lives you have saved, amazing auction items and once-in-a-lifetime experiences, and inspiring tales (tails)! Please stay tuned for more details about Puttin' On The Virtual Leash 2021!
Doggie Dash
Doggie Dash is our fall fundraiser where humans and canines come together for a fun run or walk held at the Boulder Reservoir. We will announce important event details later this year!
Sponsor an Event
Interested in sponsoring one of our events? Please click here to inquire about supporting the Humane Society of Boulder Valley. Our corporate sponsors receive unique benefits and great publicity while helping the community and the animals we serve at the Humane Society of Boulder Valley.
Host an Event
Hosting a fundraising event to support pets in need is a great way for community members and businesses to have fun while providing critical funds to provide lifesaving and life-changing care for the thousands of animals who HSBV helps each year. We are so fortunate to have the support of our community! Contact Marcie Riley at marcie.riley@boulderhumane.org to discuss hosting a benefit or event on behalf of the Humane Society of Boulder Valley.
By participating in any of our events, you are helping provide a safety net of love and care for animals in need, when they need it most. Thank you for your support!