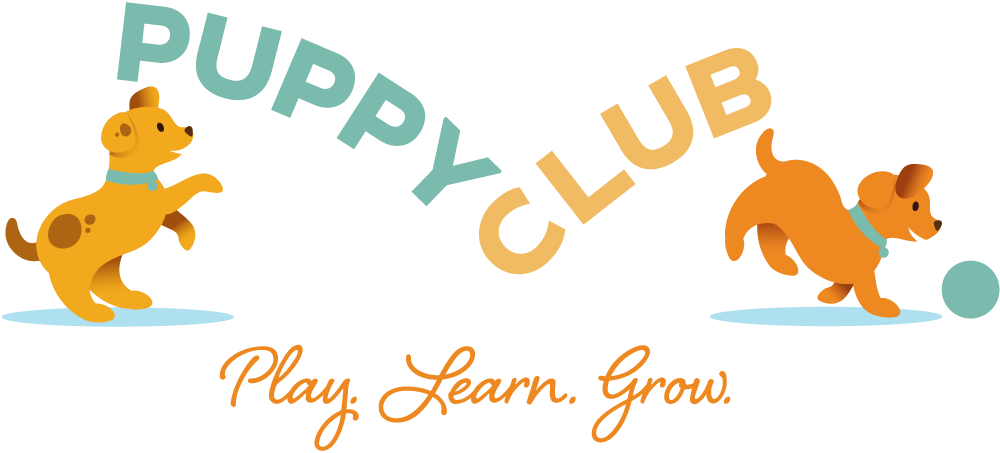 PLAY
Puppy Club provides important play time for your puppy- with other puppies and people!  Your puppy will spend a lot of time racing around with other puppies in freestyle group play or with a bestie in a more quiet setting if that's your puppy's preference.  Play is a critical component of puppy development and we offer secure indoor and outdoor options with an attentive team of puppy "lifeguards" to be sure all puppies are having a positive experience.
LEARN
Puppy Club is an enriched environment where your puppy's senses will come alive!  Your puppy will experience sights, sounds, smells, and textures in a way that results in comfort, curiosity, and confidence.  Basic skills-building exercises will be introduced and your puppy will begin to understand how desired behavior produces wonderful consequences in the way of treats, play, praise, and access to things they enjoy.  Puppies are eager learners and we're committed to setting the stage for success.
GROW
Puppy Club emphasizes your puppy's emotional security.  When puppies are in a supportive environment, exposed to novelties in a way that makes them feel safe, and allowed to express natural behavior, healthy emotional growth happens and puppies thrive.  Our goal is to help your puppy develop resilience, positivity, and simple skills.  We feel successful when your puppy appears relaxed and happy.
Puppy Club classes
Classes meet two days in a row at the same time each day. Classes run each week with one group meeting on Monday and Tuesday, and another meeting on Thursday and Friday. There are both morning and afternoon classes available. You can sign up for a single class or multiple!
Morning classes are reserved for puppies aged 8-16 weeks, while afternoon classes alternate each week between 8-14 week olds, and 16-20 week olds. If you have a 16-20 week old who is small or inexperienced with other dogs, please call us at 303.442.4030 x 368 to discuss the best option for your pup.
Morning session
8:15-8:30- Drop-off
8:30-11:30- Puppy Club
11:30-11:45- Pick-up
Afternoon session
1:30-1:45- Drop-off
1:45-4:45- Puppy Club
4:45-5:00-Pick-up